Firearm Safety: How to Approach a Loaded Conversation with Veterans and Other Firearm Owners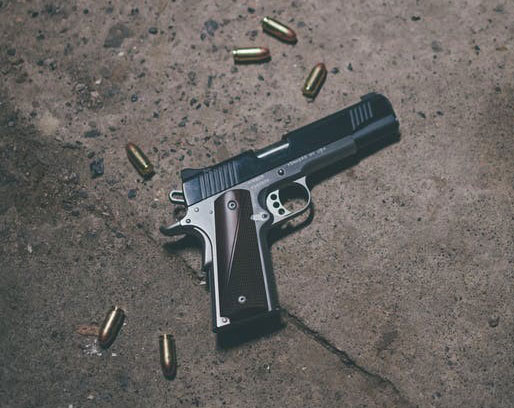 Conversations about firearms are emotionally loaded and may have life or death stakes. Asking questions about firearm ownership in the wrong way can actually increase suicide risk.

I have developed talks and trainings to help us strategically approach firearm safety conversations with those who own firearms.

Firearms may pose risks for those in the grips of the suicidal mode. At the same time, we must take a critical look at the way in which these conversations are currently raised in the clinical spaces where veterans and other firearm owners are served.
Drawing from over a decade of frontline work as a trusted advisor and psychologist within the veteran community and collaboration with Marine Corps Veteran Brian Vargas, these talks and trainings present insights and approaches for how to have this conversation in ways that are both effective, and respectful, to veterans and others who own firearms.


20-minute Keynote Presentation
Firearm Safety: How to Approach a Loaded Conversation
I am available for paid requests for the 20-minute keynote presentation I first offered at the 2019 Los Angeles County Suicide Prevention Summit. This focused keynote:
Presents results of a poll of 70 veterans who share what they really think when behavioral health providers question them about firearms
Explains how the story of why veterans and first responders die by suicide is often NOT the same as the story of why civilians die by suicide.
Describes the underlying psychology that helps us understand the greatest vulnerability of society's bravest citizens, our nation's warfighters and first responders.
Develops insight about the strategies that have the greatest potential to keep our veterans and first responders in the fight.
Tells the story of two innovative approaches to suicide prevention that can change the conversation about firearm safety
60-Minute LIVE Web-based Training
I am also open to paid engagements to offer a 60-Minute LIVE web-based training on approaching conversations about firearm safety.
In addition to reviewing the literature on lethal means and means restriction (standard content for firearm safety trainings), this training also…
Shares surprising results of a recently unclassified SOCOM research project exploring the link between firearm ownership and suicides
Presents a new model to help us understand the links between guilt, shame, moral injuries and suicidal ideation
Describes the nature of the deep emotional connection that many firearms experts (i.e. veterans and first responders) have with their firearms
Explains the psychological impact of loss of access to a firearm in the context of military and first responder roles
Reveals the reasons for the cultural disconnect on the topic of firearms that often exists between firearm owners and well-intentioned researchers, policy makers, and clinicians
Reviews legal developments and medical practices that have shaped our current approach to firearm safety conversations
Illustrates how current approaches to firearm safety conversations may actually increase the risk of suicide in some cases
Presents results of a poll of 70 veterans who share what they really think when behavioral health providers question them about firearms
Describes the underlying psychology that helps us understand the greatest vulnerability of society's bravest citizens, our nation's warfighters and first responders
Develops insight about the strategies that have the greatest potential to keep our veterans and first responders in the fight
Shares four innovative approaches to suicide prevention that can change the conversation about firearm safety