About Doc Springer
Relationship Expert. Trauma Expert. Trusted Doc.
Shauna "Doc" Springer is a best-selling author, frequently requested keynote speaker, and one of the world's leading experts on psychological trauma, military transition, suicide prevention, and close relationships. She is the author of WARRIOR: How to Support Those Who Protect Us and the co-author of BEYOND THE MILITARY: A Leader's Handbook for Warrior Reintegration.

A Harvard graduate who has become a trusted Doc to our nation's military warfighters, she navigates different cultures with exceptional agility. As Chief Psychologist for Stella, she advances a new model for treating psychological trauma that combines biological and psychological interventions. Doc Springer is a licensed psychologist who is frequently sourced by the media for her uniquely perceptive insights on trauma recovery, post-traumatic growth, psychological health, and interpersonal relationships, developed from two decades of work at the extremes.

Doc Springer's work has been featured in multiple media outlets, including CNN, VICE, NPR, NBC, CBS Radio, Forbes, Business Insider, Military Times, Gun Talk Radio, Coffee or Die Magazine, The Marine Corps Gazette, Havok Journal, THRIVE GLOBAL, Anxiety.org, Washington Post, and Psychology Today.
Karl Marlantes
Shauna Springer, the author of WARRIOR, is a warrior in her own right. The insights she delivers are the product of rarely given trust and openness that she's earned over years with our warfighter community

Karl Marlantes
Best-selling author of Matterhorn and recipient of the Navy Cross
Magnus Johnson
You expose yourself to a Doctor. You reveal yourself to a "Doc." "Doc" Shauna Springer is a civilian psychologist that warfighters embrace as a part of the tribe.

Magnus Johnson
Former green beret
Major Scott Huesing
Doc Springer sticks her hand deep into the dark mire and pulls struggling warriors straight into the sunshine – right where they belong

Major Scott Huesing
Best-selling Author, Echo in Ramadi Dr.
Dan Jernigan
Shauna Springer is the only civilian psychologist equipped to pull struggling warriors into the light with tenacity and teamwork, not condescension or coddling.

Dan Jernigan
Marine Corps Officer
Bill Edmonds
Doc Springer's wisdom, both penetrating and insightful, has the power to save a life.

Bill Edmonds
Special Forces officer and author of God Is Not Here
Rumaldo Parra
Doc Springer has been there for us since day one. She has been a part of our "sacred circle." She has heard and seen our souls' cry.

Rumaldo Parra
Master Sergeant, USMC (Ret)
NC WEST
We need warriors in our tribe to order, read, & sew deeply down into your heart the lessons of Doc Springer's book WARRIOR; they are written in blood.

NC WEST
(Army Veteran and Military Spouse)
Hector Franco
Doc Springer is able to break through to some of the most stoic military groups. She has demonstrated the ability to manage crucial decision-making points which are only seen from the very best leaders that I have seen in 28 years in the military.

Hector Franco
Sergeant Major (RET)
Jen Satterly
Doc Springer not only has the knowledge to help warriors on the homefront, but also the compassion, empathy and tools to help regain a healthy and happy life after deployments and post-service.

Jen Satterly
Author of Arsenal of Hope, Co-Founder/CEO of All Secure Foundation
Hospital Corpsmen Chris Baird
The SOF community Warriors are a different breed of folks. When Doc Springer began to speak, it was as if she had been inside MY HEAD. From that moment she had my undivided attention.

Hospital Corpsmen Chris Baird
United States Navy (RET)
Rich Stinson
Before I met Doc Springer, I was isolated with my personal demons. Doc Springer turned my life around. She is a permanent member of my Tribe.

Rich Stinson
LTC, U.S. Army, Retired
Amy Shick
Dr. Shauna Springer is the only mental health professional I have met who unequivocally understands the warrior ethos as well as the psychology and healing to guide those struggling through combat trauma. She is moving mountains for combat veterans.

Amy Shick
Army Spouse, Military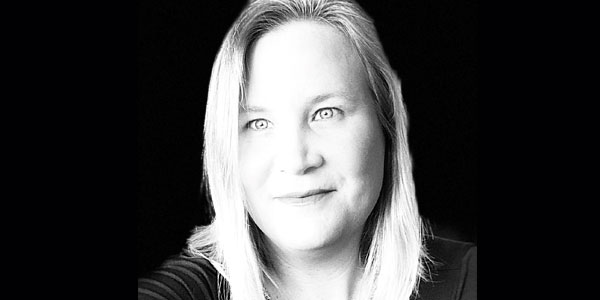 With deep respect and unrivaled skill, RELENTLESS COURAGE exposes the human toll of first responder trauma and delivers insights that will save countless lives and change our collective view of those who protect and defend us. Learn more here
Beyond the Military is a comprehensive, interactive resource that addresses the deeper psychological, cultural, and relational aspects of modern warrior reintegration. The purpose of this handbook is to create an integrative strategy for civilian reintegration, continued growth, and lifelong success as a veteran leader in civilian society. Integral to this is guidance to help service members and veterans forge stronger, healthier bonds with the people they care most about through transition and reintegration. Learn more…
In WARRIOR: How to Support Those Who Protect Us, Doc Shauna Springer offers us a window into how our bravest citizens may struggle and draws from the experiences of our warfighters to help us understand true courage and the bonds of love that keep all of us in the fight. WARRIOR has been endorsed by Academy Award Winner and Author of the books Tribe and War, Sebastian Junger. WARRIOR will be published in Spring 2020. Learn more here…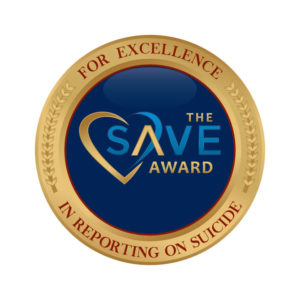 National Media Award Winning Podcast
Seeking the Military Suicide Solution is a new weekly podcast from Military Times that examines military and veteran suicide, offering new insights based on research and effective clinical and peer support practices in suicide prevention. Hosted by Duane France, a retired Army combat veteran, author and mental health counselor, and Shauna Springer, a psychologist, author and nationally recognized expert on initiatives to benefit the military community, the podcast aims to move beyond awareness to identify actionable strategies that can impact the rising suicide rate among service members, veterans, and their families.
Facebook | Twitter | Instagram
Join nationally renowned trauma psychologist Dr. Shauna Springer for a series of insightful and honest conversations with trauma and brain experts, athletes, survivors, CEOs, and everyone in between, to explore the peaks and valleys of our trauma, and what we know about the paths to recovery.