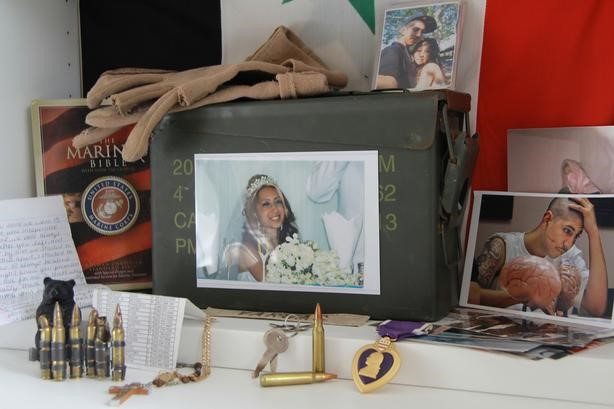 The Warrior Box an innovative intervention that is designed to help Veterans stay connected with the people and values they choose to live for. In creating a Warrior Box, Veterans:

• Accept their worth in this world
• Master the warrior within themselves
• Execute an effective action plan that is driven by their most sacred personal values

The Warrior Box Project Materials Kit includes our copyrighted materials that were developed for inclusion in Warrior Boxes. Contents include:
• The Story of the Warrior Box Project
• The Warrior Box Concept and Suggested Applications
• Description of key concepts such as the "Packing List" and the "Fire Team"
• The Packing List
• An innovative approach to conversations about firearm safety called the "Fire Team Accountability Agreement" (the kit includes two versions - one for fellow service members/veterans and one for trusted civilians, including family members)
• How to Respond to a Call: 10 Ways Fire Team Members Can Support Each Other
• A Sample letter to a Veteran who received a Warrior Box
• The Warrior Box Project Action List to promote Post-Traumatic Growth
In addition, the materials kit includes non-copyrighted supportive material such as an extensive, well organized list of resources for veterans and their families.